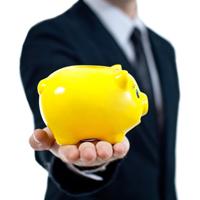 Despite the economy, there are many survey reports that show the growing needs for IT professionals in the industry. The primary reasons could be the constant evolution with advancements such as social network and mobile applications. Besides, 'Virtualization' and 'Big Data' that also is here, to add to the demand throughout the decade.
Possessing the right skills and being updated in your particular domain always pays one well. IT professionals those who want to get to the six-figure salary range this year or the coming year, need to brush up their IT security skills.
Let's see the average salary range for IT professionals with Cisco Certifications:
Few of the paths of Cisco certifications are:
Routing and Switching - It is meant for those IT professionals who require installing and supporting Cisco Networks containing LAN (local area network) / WAN (Wide Area Network).
Design - Cisco design certifications focus at the networking professionals who design Cisco networks in which LAN, WAN and switches exist.
Network Security – Required for Network Professionals who design and implement Cisco Secure networks. These are Cisco certifications focusing mainly on security.
Service Provider – These are required for the Network Professionals who work with Infrastructure or Access Solutions in a Cisco environment – like in telecommunications.
Storage Networking - Mainly for those Network Professionals who implement Storage Solutions over extended networks employing multiple transport options.
Voice - Network Professionals who Install and Maintain Voice over IP (VoIP Voice over Internet Protocol) – routing of the call over internet or through IP based network.
Wireless – Network Professionals who Configure, Implement and Support Wireless Networks, may seek this certification to fortify their skills and credentials.